WHAT WE DO...
There are many facets to our program.
LEADERSHIP DEVELOPMENT
At our core, we offer a 3-day leadership seminar for over 230 high school sophomores from across eastern NY. Through discussion panels and activities, participants are challenged to examine issues critically and draw their own conclusions to form their opinions.
ALUMNI ACTIVITIES
Focusing on both community service and social activities we provide opportunities for students to continue to refine their skills.  Students are encouraged to take what they learn and apply it to improving the community in which they live.
COMMUNITY WORKSHOP
Our Community Leadership Education Workshops offer an introduction to our organization and a foundation for future leadership development to high school freshman.  These one day sessions are held locally in your community.
WORLD LEADERSHIP CONGRESS
If you're looking to discover your place in the world, you can do just that at the World Leadership Congress. Our World Leadership Congress (WLC) brings together over 400 students from across the United States and around the world for a week of inspiration, discovery and fun.
VOLUNTEER OPPORTUNITIES
We are operated solely by volunteers.  Whatever your passion is - education, community outreach, technology, and more - we offer opportunities to develop and refine your skills.  Join us today.
112,000+
Service Hours this Decade
WHAT THEY SAY...
What are people saying about us?
An extraordinarily high proportion of HOBY participants have gone on to leadership positions in business, government and education. This is just one of the reasons leading colleges and universities take special notice of student applications that feature HOBY participation.
DR. MALCOLM GILLIS
University Professor and Past President of Rice University
The thing about HOBY is that everyone who experiences it wants to explain it. To find some way of communicating how absolutely outstanding and perfect and life-changing and loud and fun and *insert a million other positive adjectives here* it is. But you can't really. After the seminar, HOBY becomes less of an experience that can be described in words and more a way of living.
SAM MOORE
HOBY NYE 2009 Alumnus
There's a real transformation that you experience at HOBY. At some point, it hits you that you're ready to make a difference in your school, in your community, in the world. I have HOBY to thank for showing this to me but also for giving me a great group of friends who were ready to do the same thing.
BRENDAN DALEY
HOBY NYE 2003 Alumnus
Hugh O'Brian Youth Leadership has continuously responded to societal changes for over 46 years, ensuring its ability to inspire young men and women so that they, in turn, may make positive contributions to their communities. Through HOBY leadership seminars… young people are given an extraordinary opportunity to prepare to become the leaders of tomorrow.
NORMAN R. AUGUSTINE
Former Chairman and CEO, Lockheed Martin Corp.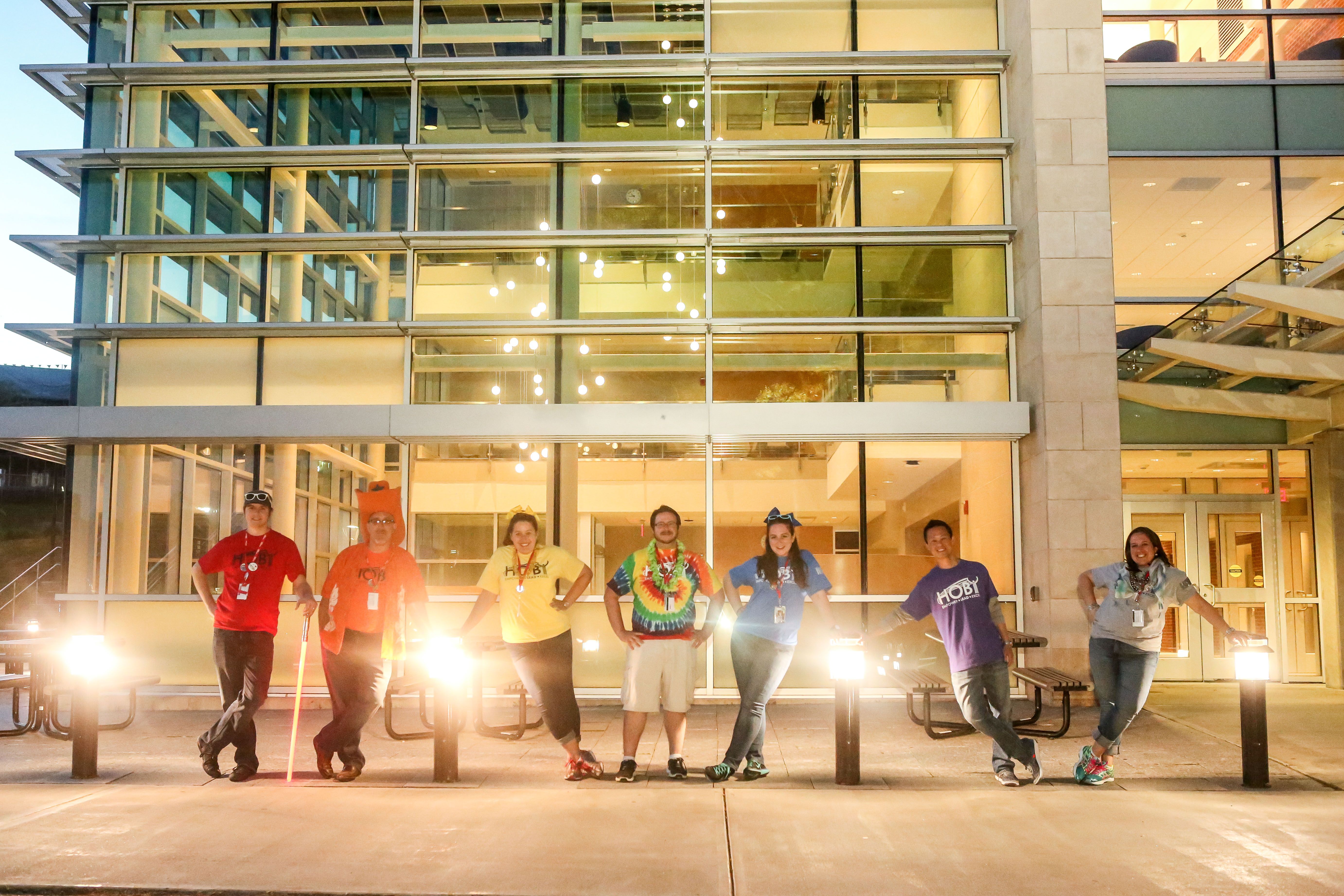 Building tomorrow's leaders today.